13 Best Speech Therapy Blogs on the web
We searched the web and reviewed 183 Speech Therapy related blogs. These are the 13 of 21 were chosen as the best resources in the field right now. We will add 3 more each month for the next 3 months (till we hit 21) Our requirements were good content that is updated regularly with publication dates on their posts. How did we do? Did we miss one? Did you want to nominate another? Just like our Facebook page, and message us your suggestions for other blogs… We will update this list, and who knows, you might be on it.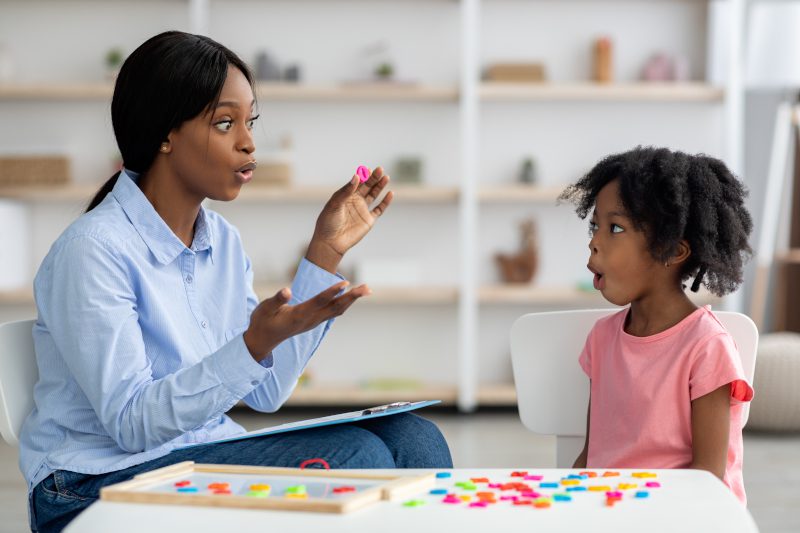 The Speech Room News is your one-stop-shop for all the latest speech therapy topics. They offer the latest information on Individualized Treatment Plans, they have an Online Clinical Fellowship Course, as well as great tips for SLP's who are thinking of switching to a school setting. The Speech Room News Blog is updated weekly and is a great resource for speech therapists as well as parents of children who are receiving speech therapy.


Sign up on our pre-launch list to receive exclusive offers when we go live.
ASHA or The American Speech-Language-Hearing Association provides the latest news in the world of speech. It is a well-organized site that provides links to speech journals; topics ranging from acoustics to language disorders, to speech, voice, and prosodic disorders. They also have a blog that is updated daily with information on a variety of speech topics ranging from telemedicine to engaging students with speech difficulties in the classroom.

Badger State Speechy provides Speech Pathologists and parents an extensive resource for all things speech and social skills related. This website offers great information regarding in-person and teletherapy as well as social skills therapy. The blog is updated at least twice a month and consists of information regarding social skills and communication.  


Social Media – Professional Enrichment
You're going to love this! 
You'll receive your invite when we go live.
Cooking Up Good Speech is rated one of the top 100 websites and blogs by Kidmunicate for speech pathologists. Cooking Up Good Speech focuses on teaching and learning through hands-on experiences, to develop important life skills. You can find Cooking Up Good Speech on Instagram, Facebook, and Pinterest offering free resources for the speech and language community.
Speech and Language at Home provides handouts, books, games, activities, and other resources to parents with children who have speech and language delays. The website focuses on teaching parents how to help their children at home and gives parents strategies to increase language development. The blog is updated with information on speech terminology, social skills games, signs to look for in autism, and how to promote speech and language development.
Crazy Speech World is a great place for speech and language therapists to find resources on creating engaging creative therapy sessions. The blog is updated at least once a week with topics ranging from holiday activities to making sensory bags, to incorporating phonological skills into your speech practice. Not only is the blog very active but Crazy Speech World is also active on Facebook, Instagram, and Pinterest with many free resources and activities.
The Dabbling Speechie offers speech and language therapists resources for elementary school age children. They offer resources for other speech and language therapists with information on how to incorporate fun activities into the school setting. The blog is updated at least two to three times a week with information such as spring activities to incorporate in your speech therapy sessions, and circle time activities. The Dabbling Speechie also has a Podcast and is active on Facebook, Instagram, and Pinterest.

The Independent Clinician blog offers speech pathologists information on how to successfully build their own private practice. It offers resources on how to either start, build, or grow your own private speech therapy practice and clientele. The blog is updated once a week on topics related to starting your own private speech therapy practice. 

Get exclusive access to Speechtherapy.com
Be the first to know!
Omazing Kids LLC offers the top IOS Apps for text-based apps. The blog is updated at least two to three times a week on what the best text-based visual apps are for children with speech and language developmental needs. Not only is the blog extremely active but it is active on Facebook, Instagram, Twitter, Pinterest, and YouTube.

The Pedi Speechie offers speech-language pathologists effective speech therapy materials that can save hours of prep time. By minimizing prep time, you can improve your sessions, engage your students, and save hours of prep planning time. The blog is updated with topics such as advice for the speech-language pathologists, "r" speech therapy tips, challenging speech therapy activities for 4th and 5th graders, and other speech therapy tips for speech-language pathologists.
Pedia Staff recruits pediatric and school-based professionals, but they also provide a great blog that is updated frequently. The blog topics range from crafts, research, newsletters and great tips on how to incorporate literacy in speech. 

SLP Now offers information and resources for speech-language pathologists on how to regain control of their time. It offers strategies to regain control of your caseload by simplifying your therapy and increasing your confidence. The blog is split into three categories: caseload management, speech room management, and therapy planning. The blog offers topics from IEP'S (Individualized Education Plans) to a review of formal assessments.
Smashingly Good Speech is an online store that offers easy, print-and go materials for speech therapy. The blog posts are updated approximately every two weeks with topics related to book reviews and adapting board games as well how you can use a laser light during treatment sessions! They also have active accounts on Instagram or Pinterest where they share helpful tips from other therapists around the world who work in different settings than yours so check them out today!.

Social Media – Professional Enrichment
© 2023 Speechtherapy.com, All Rights Reserved.